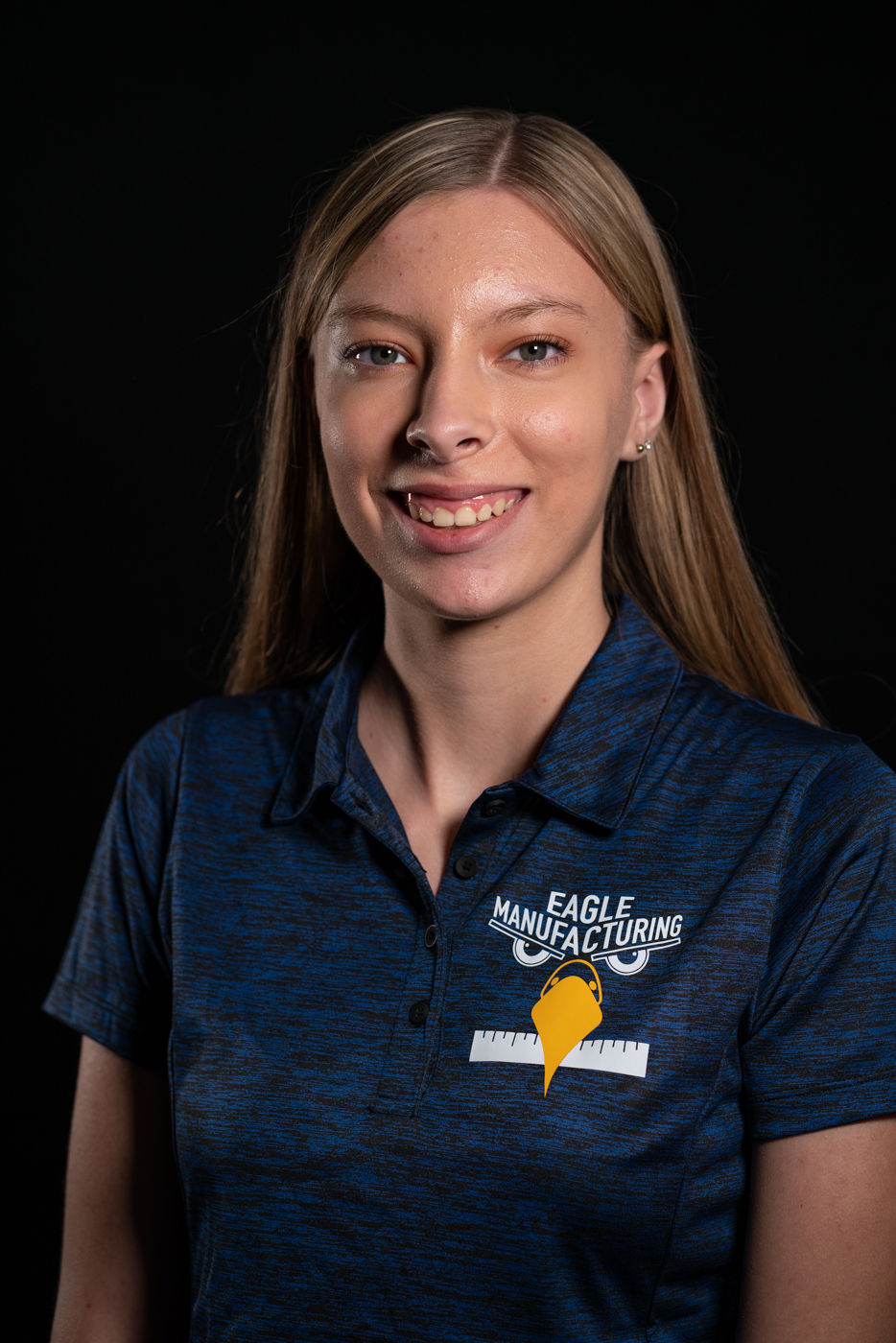 Manufacturing Production Manager
The Eagle Manufacturing manufacturing production manager works with customers to ensure quality in the manufacturing department, promotes a healthy environment in the workplace, maintains productivity, keeps tabs on orders, and maintains customer relations.

Cheyenne Dinsmore says, "Hi, I'm Cheyenne, outside of school I spend a lot of time on the farm with my animals and my family. I am in Interact Club and National Honor Society, and I'm also a thespian. Stay busy and work hard, words to live by. "